This is our best quality all-in-one solar LED street light. Its advantages are fast charging, long backup time, high brightness, and long lifespan.
For the lighting source, we use super bright SMD3030 LED chips from Philips brand and make them in modular design. With this design, the whole light can contain more LED chips so its lumen can be much higher. And each module works independently. If one module fails, it will not influence other modules.
For the solar panel, we use monocrystalline silicon type. Its advantages are fast charging, high conversion rate, and long lifespan. Normally it can be used for 25 years.
The battery is Lithium Iron Phosphate (LiFePO4). It can resist very high temperatures and has a very long lifespan. Normally it can be used for 5-10 years.
Moreover, the light body of our solar LED street light is aluminum material. It is super strong and with good performance for heat dissipation. This extends the life of the whole light.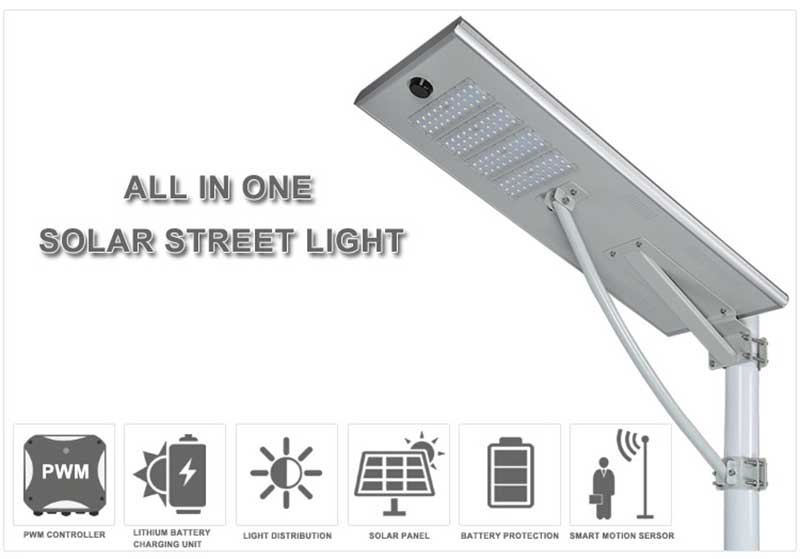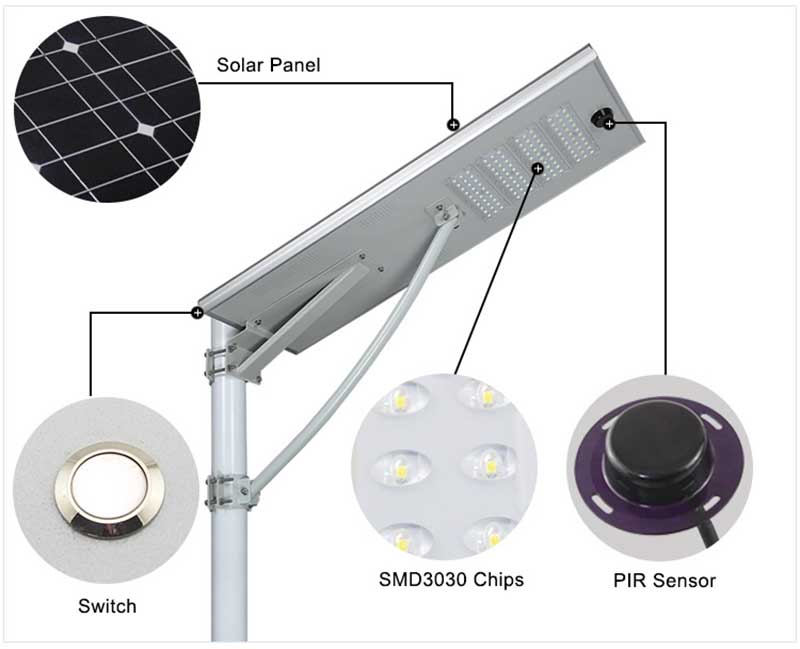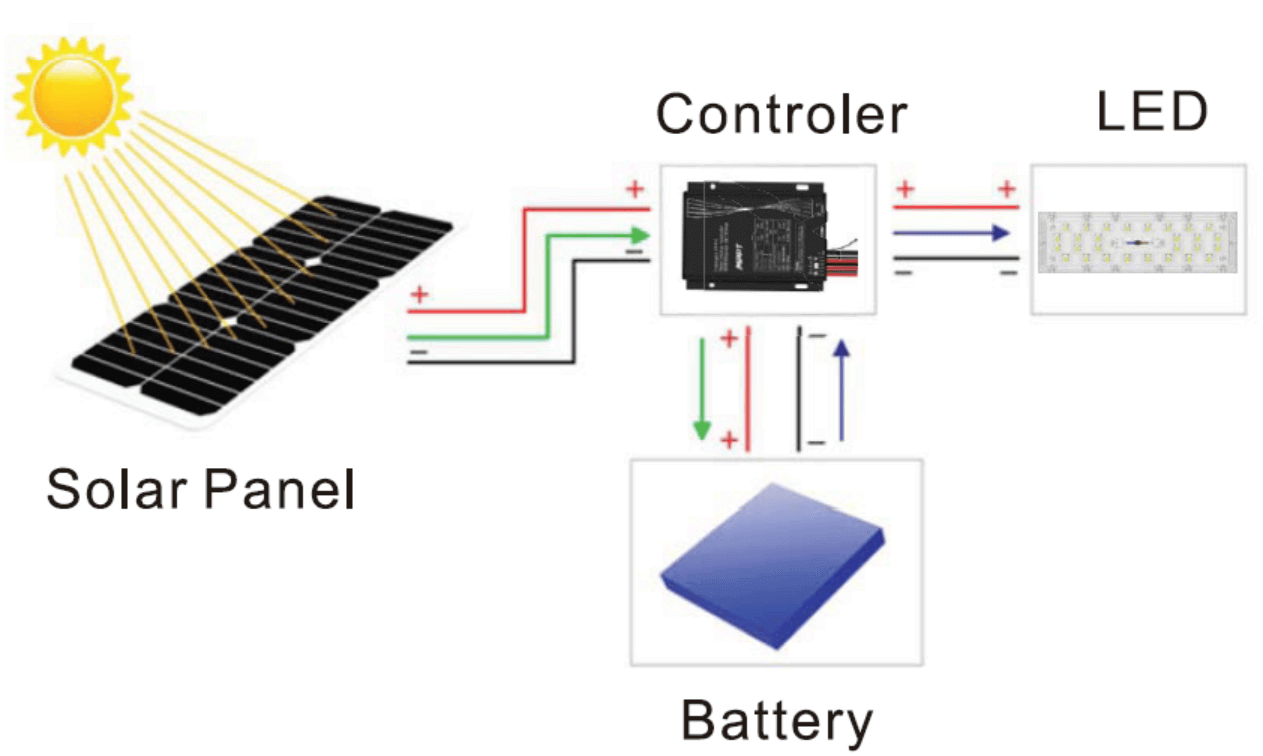 Lithium Battery
Long Lifespan, more than 2000 times deep cycles.
High charging efficiency, low self-discharge rate.
Battery pack design.
PWM/MPPT Controller
Additional 25% energy harvesting from sunshine.
95% charging efficiency, smart DC-DC converter.
Integrated with PIR Sensor.
Solar Panel
Mono-Crystalline Silicon. 21% efficiency of energy generated from sun power.
25 Years Lifespan and Warranty. Aging and corrosion resistance, no maintenance for decades.
LED Light Source
Philips LED Chips
150LM-160LM/Watt
High Transmittance Lens
Modular Design